Welcome to the popular list of the Top 10 Best Bollywood Movies of All Time.
If the United States has "Hollywood" for its American films, then India has its own: Bollywood, as they call it. Bollywood basically refers to the Indian film industry or Hindi films which are all based in Mumbai, the largest city in India. These films are truly remarkable and are highly recognized with their creative and unique plots. And because of Bollywood's soaring success in the film industry, it has become one of the largest film centers in the world.
Top 10 Best Bollywood Movies of All Time
Based on your votes, here's the Top 10 Best Bollywood Movies of All Time!
To cast YOUR vote for the #1 spot on this list, just click the "Like" button next to your favorite on the list!
(Note: Voting is Anonymous)
Share this list with your friends and get them to vote too!
Source: http://www.allbesttop10.com/draft-best-bollywood-movies-time/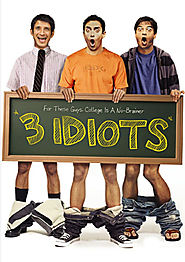 Vote for 3 IDIOTS as the Best Bollywood Movie of All Time. Click Like to vote!
2
LAGAAN: ONCE UPON A TIME IN INDIA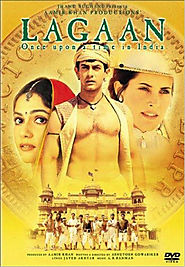 Vote for LAGAAN: ONCE UPON A TIME IN INDIA as the Best Bollywood Movie of All Time. Click Like to vote!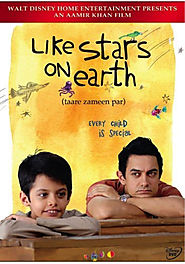 Vote for LIKE STARS ON EARTH as the Best Bollywood Movie of All Time. Click Like to vote!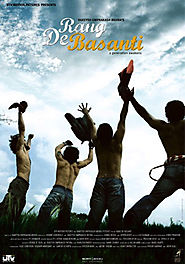 Vote for RANG DE BASANTI as the Best Bollywood Movie of All Time. Click Like to vote!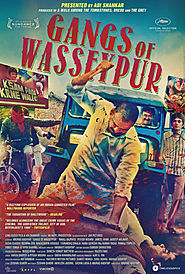 Vote for GANGS OF WASSEYPUR as the Best Bollywood Movie of All Time. Click Like to vote!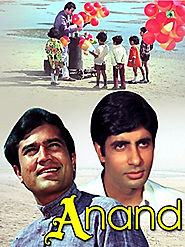 Vote for ANAND as the Best Bollywood Movie of All Time. Click Like to vote!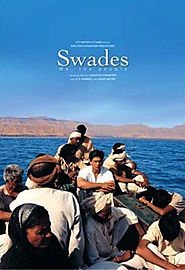 Vote for SWADES as the Best Bollywood Movie of All Time. Click Like to vote!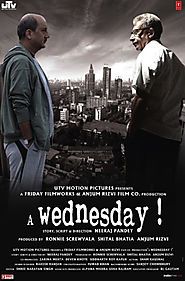 Vote for A WEDNESDAY as the Best Bollywood Movie of All Time. Click Like to vote!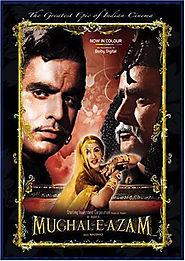 Vote for MUGHAL E AZAM as the Best Bollywood Movie of All Time. Click Like to vote!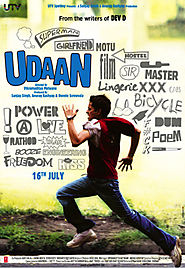 Vote for UDAAN as the Best Bollywood Movie of All Time. Click Like to vote!
Every year, a large number of movies are released and, we, sometimes get our favorite. But what have been everyone's favorite all this time? We'd like to help you out with that!
Yet again, we could've squeezed all the most favorite Bollywood movies in but listed below are the ones who topped in most surveys. But you might have your favorites as well, so don't forget to share!
Want to know what these movies are? You definitely should not miss them!
Draft Best Bollywood Movies of All Time
10. UDAAN
The 10th in our list is the 2010 movie, Udaan.
Starring Rajat Barmecha as Rohan Singh, the film is all about a 16-year-old teenager who was expelled in school and was sent home to his autocratic father. Because of eight long years of being departed from his father, Rohan Singh had grown a gap in the relationship toward his father. Struggles came along as his father forced him to study a college course that was against his choice and was also forced to work for his father. The story's about Rohan's life journey as he faces circumstances that come along to achieve his dreams and goals in life.
The movie received positive reviews and was rated 4 out of 5 stars. Bollywood Hungama reviewed it as, "a simple, straight-forward film that doesn't need to be explained. It needs to be experienced." Meanwhile India Times shared that, "In an industry known to indulge in larger-than-life 'flights of fantasy', Udaan is one of those intermittent 'coming of age' films from Bollywood. Do not miss!"  Photo Source:  www.imdb.com
9. MUGHAL E AZAM
This 1960 movie is surely one of the best Bollywood movies of all time. Aside from the outstanding portrayal of the actors back in that year, Prithviraj Kapoor, Dilip Kumar and Madhubala, the story was also inspired by true events in the 16th century. This classic romantic movie was all about a prince who fell in love by a courtesan dance girl. Of which,  he faced a dilemma with his father who was against his decision. Battle began and consequences occur as the prince, Saleem, go through hardships and forbidden love.
The movie received mixed reviews from the viewers and critics at that time though the soundtrack of the movie was highly praised and was considered as some of the greatest songs of Hindi cinema.  Photo Source:  www.imdb.com
8. SWADES
Called as one of the Best Bollywood films of the decade, Swades should be one of the movies you shouldn't miss. The movie was awarded with several awards including some for the actors who portrayed the characters. Shah Rukh Khan excellently portrayed his role as Mohan Bhargava, an Indian scientist who wanted to bring his maid, Kaveri, back from India. His journey unfolded as he discovered a different phase of life as he traveled back to India.
Indian Times rated the movie 4.5 out of 5 stars and stated, "Swades is a unique experiment with grassroot realism. It is so politically correct in its propagandist message that initially you wonder if the government of India funded the director's dream." Regarded by other movie reviews, Swades was also considered as the number one movie of that year, a gusty and outstanding film. Photo Source:  www.imdb.com
7. ANAND
This 1971 Bollywood film takes over the 7th spot, Anand. Anand, however, is the name of one of the main characters in the movie, the patient with an incurable disease. The story focused on the friendship between Anand and his doctor, Dr. Bhaskhar and how his life and point of view turned out completely different yet on the positive side. The film had left exceptional lessons about life which had captured the hearts of many.
Anand was awarded the Best Feature Film in Hindi and Best Film in 1971. Photo Source:  www.imdb.com
6. LIKE STARS ON EARTH
Like Stars on Earth is a 2007 Indian film which was highly recognized with its heartwarming story and was considered a true piece of movie artistry. With a total gross of over a billion dollars, the movie was a blockbuster hit at that time.
Like Stars on Earth was about a troubled young boy, Ishaan, who behaved quite differently from the other students. However, with the help of a dedicated teacher Nikumbh, played by Aamir Khan, Ishaan unveiled his true personality, his talent and skills and special abilities which had brought them to a special kind of friendship.
The movie was truly heartwarming and even received positive reviews from the critics. They stated, "a work of art, a water painting where the colors drip into our hearts, which could easily have fallen into the motions of over-sentimentality. Aamir Khan holds back where he could easily resort to an extravagant display of drama and emotions." and "remarkable, rooted, rock-solid script which provides the landscape for such an emotionally engaging, heart-warming experience."   Photo Source:  www.imdb.com
5. LAGAAN: ONCE UPON A TIME IN INDIA
Another classic, historical and sports-drama story gets our 5th spot – Lagaan: Once Upon a Time in India. Described as "a carnivalesque genre packed with romance, swordplay and improbable song-and-dance routines", it truly is a film masterpiece you must see. This 2001 Indian film received positive reviews and became one of the most successful films in the Bollywood industry.
This sports-drama story was set in the Victorian period in India when they were under the British Rule. Lagaan refers to the taxes. The whole plot focuses on the villagers who were against the arrangement of paying costly taxes under the supervision of the British. As these villagers refused this, the battle began, not by guns and firearms, but by the sport called cricket which was challenged by the British officer. The duel gets more interesting as the villagers learn to play cricket and put everything at stake for the sake of their right.  Photo Source:  www.imdb.com
4. GANGS OF WASSEYPUR
Gangs of Wasseypur is a 2012 film and you must have thought how violent and cruel the movie is. Well, it actually is. Just how the critics reviewed, "A dazzling explosion of an Indian Gangster film". The film also garnered various awards for the actors who portrayed the roles and also the songs used in the film. It was also awarded with the Best Film back in 2012. This was the first sequel and the second one was released within the same year.
What's more interesting about it is the plot embraces a ton of real-life issues in terms of the criminal clashes and gangs that exist all across India. With its rich cinematography and finely-written script, even the critics loved it. Its vast positive reviews is one true proof that this movie is definitely one of the best of all time.  Photo Source:  www.imdb.com
3. RANG DE BASANTI
Rang De Basanti; which is literally translates to "Paint me with the Colors of Spring", is a record-breaking film that made its solid statement the moment it was first released. It features a star-studded cast whom are all quite prominent names in the Bollywood industry. It stars Aamir Khan, Siddharth Narayan, Soha Ali Khan, Kunal Kapoor, R. Madhavan, Sharman Joshi and Atul Kulkarni – as well as British actress Alice Patten. Its strong screenplay and message really shook India's perception of freedom and dedication which made it gain positive reviews from the general public and film critics. This film is a delicate mixture of comedy, music and drama that describes each character in the movie distinctively.
The plot is about a British Documentary filmmaker that has full dedication and determination in making a film about India's freedom fighters based on her grandfather's diary entries. She then travels to India and finds five different men to portray roles in her film. These series of events have led them to relive the struggles that were experienced by many people in hopes of freedom.  Photo Source:  www.imdb.com
2. A WEDNESDAY
If you're into films that makes your heart skip a beat, this Indian Drama Thriller would definitely put you at the edge of your seat. A Wednesday! is 2008 film written and directed by Neeraj Pandey which revolves on certain series of events that occur on a particular Wednesday. It features different storylines on how these thrilling turn of events affected several people involved. The film, however purely fictional, is inspired by the 2006 Mumbai train bombings which is why there were some details used in the film's plot.
Despite the low hype and the limited budget for the film, A Wednesday! became a huge success due to positive reviews by well-known critics. It received credits for its effective, well-written storyline and stunning plot twist. It garnered several awards including Indira Gandhi Award for Best First Film of a Director at the 56th National Film Awards.  Photo Source:  www.imdb.com
1. 3 IDIOTS
3 Idiots didn't only fascinate Indian viewers but also a lot of movie-lovers all across the globe. Co-written, edited, and directed by Rajkumar Hirani and produced by Vidhu Vinod Chopra, this film is a fine combination of wit, drama, humor, action and social issues. This great film has a strong ensemble of cast members including Aamir Khan, Kareena Kapoor, R. Madhavan, Sharman Joshi, Omi Vaidya, Parikshit Sahni and Boman Irani. The story is focused on two friends reliving their college memories while searching for that one friend that changed their views in life. While the story seems to focus more on friendship, the film opened several issues that are quite dominant in the Indian society. It also featured several real-life inventions by many Indian inventors that aren't widely recognized.
The film is a huge box office hit – gaining $65 million dollars including its overseas earnings. Its unique story plot and humor gained positive reception and was widely recognized gaining 39 accolades. Despite Bollywood films not being very popular across East Asian markets, 3 Idiots made its way to the hearts of Chinese and Japanese moviegoers. It was even nominated in the Best Outstanding Foreign Language Film category for 37th Japanese Academy Awards.  Photo Source:  www.imdb.com