Here's a compilation of the 10 most popular male singers and famous rappers.
The music scene las year has been one defined by tremendous loss. Most recently, Prince's passing shocked the industry. But just five months into the year, we've also bid adieu to David Bowie and Merle Haggard among others. Despite the departure of some of the greats, the good news is that we still have greats living among us. The following 10 men are the most popular male singers in the biz.
Top 10 Most Popular Male Singers
Based on your votes, here's the Top 10 Most Popular Male Singers for 2016!
To cast YOUR vote for the #1 spot on this list, just click the "Like" button next to your favorite on the list!
(Note: Voting is Anonymous)
Share this list with your friends and get them to vote too!
Source: http://www.allbesttop10.com/top-10-most-popular-male-singers/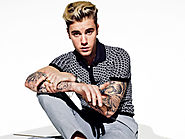 Vote for Justin Bieber as the Most Popular Male Singers for 2016. Click Like to vote!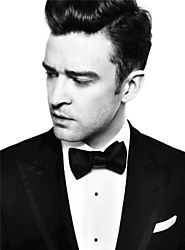 Vote for Justin Timberlake as the Most Popular Male Singers for 2016. Click Like to vote!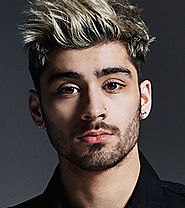 Vote for ZAYN as the Most Popular Male Singers for 2016. Click Like to vote!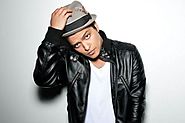 Vote for Bruno Mars as the Most Popular Male Singers for 2016. Click Like to vote!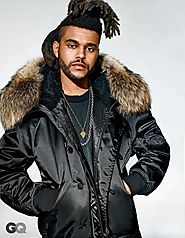 Vote for The Weeknd as the Most Popular Male Singers for 2016. Click Like to vote!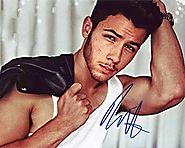 Vote for Nick Jonas as the Most Popular Male Singers for 2016. Click Like to vote!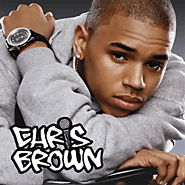 Vote for Chris Brown as the Most Popular Male Singers for 2016. Click Like to vote!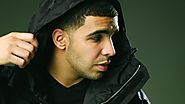 Vote for Drake as the Most Popular Male Singers for 2016. Click Like to vote!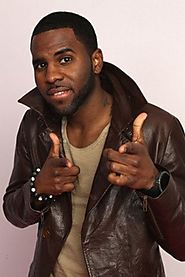 Vote for Jason Derulo as the Most Popular Male Singers for 2016. Click Like to vote!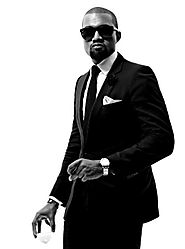 Vote for Kanye West as the Most Popular Male Singers for 2016. Click Like to vote!
Top 10 Most Popular Male Singers In 2016
10. Chris Brown

Though he may not ever live down the infamous assault on ex-girlfriend Rihanna, Chris Brown remains a go-to hitman for his own albums as well as guest spots on songs by the likes of Kanye West ("Waves" from The Life Of Pablo) and Benny Benassi ("Paradise"). The R&B bad boy just released a 19-song mixtape with his new collective, OHB. He's at number 10 most popular male singers.
9. Justin Timberlake

Justin Timberlake has been a pop music staple since fleeing N'Sync for his own mega-successful solo career. Though he notoriously takes his sweet time between albums (his last release was 2013's The 20/20 Experience), rumors have been circulating that the proud new papa is working on new material that could see the light of day as soon as this month. He's at number 9 most popular male singers.
8. Jason Derulo

Jason Derulo first blessed our ears with the contagious hit, "Whatcha Say" back in 2010. But he soon proved he was no flash in the pan. He's gone on to release four albums in just six years. His most recent release, Everything is 4, was one of the most well-reviewed pop albums of 2015, and the hits just keep on coming. He's at number 8 most popular male singers.
7. Nick Jonas

Though many people were heartbroken when the Jonas Brothers reunion project was permanently derailed, the sadness didn't last long. Nick Jonas emerged from the ashes with the R&B-tinged "Jealous" and proved himself a viable pop star in his own right. In addition to a successful acting career, he's gearing up for the release of his next album, Last Year Was Complicated. He's at number 7 most popular male singers.
6. Bruno Mars

It's hard to believe that Bruno Mars is just two albums into his career given that he's played the Super Bowl halftime stage twice and was responsible for the biggest song of last year ("Uptown Funk" with Mark Ronson). But it's true. Mars burst onto the scene as a successful songwriter and show-stealing guest vocalist on hits like B.O.B.'s "Nothin' On You" and Travie McCoy's "Billionaire". He's at number 6 most popular male singers.
5. Kanye West

Though he's not technically a singer, he is one of the most popular male artists in the game. He launched his The Life Of Pablo album with a fashion show in Madison Square Garden. He's half of one of the most famous couples in the world. And he's the first artist in history to keep working on his album after it was already released to the public. Superfans were recently delighted to hear constantly evolving versions of their favorite tracks from Pablo. He's at number 5 most popular male singers.
4. Drake

Though he spends equal time spitting bars and crooning, Drake is also one of the most notable male artists of the year so far. His most recent album, the massive 20-track Views, was just released as an Apple Music exclusive and is well on its way to a number one debut. Last year's "Hotline Bling" was a cultural phenomenon ruling the airwaves and your social media feeds with all those unforgettable memes. He's at number 4 most popular male singers.
3. The Weeknd

The Weeknd is a success story for the ages. Just a few short years ago, Abel Tesfaye was hugely popular underground with three cohesive, hit-filled mixtapes. But after being officially co-signed by Drake, his stock began to skyrocket. Fast forward to 2016, he's a Grammy-winning, Oscar-nominated superstar who had the most streamed album of 2015 and is being touted as an heir apparent to Michael Jackson. He's at number 3 most popular male singers.
2. ZAYN

One Direction fans cried themselves to sleep after learning that their beloved Zayn Malik was leaving the group. But like Nick Jonas, the most interesting and successful phase of his career is his solo one. His first single, "Pillowtalk", was a huge hit and his Mind of Mine album debuted at No. 1 on the Billboard 200. His transformation from boy band star to R&B lothario has more than paid off. He's at number 2 most popular male singers.
1. Justin Bieber

No male music star top 10 is complete without Justin Bieber. For awhile, it seemed Bieber was on track to become a casualty of stardom. But 2015 was his year of redemption. His album, Purpose, spawned the megahits "What Do You Mean?" and "Sorry". He's one of the faces of the current Calvin Klein campaign. And more than ever, his current tickets and tour merchandise are in high demand. He's at number 1 most popular male singers.
Top 10 Most Famous Rappers In 2016
When it comes to crowning the best rapper in the game, the debate is a heated one. There's the old school that values lyricism and authenticity. And then there's the new school that prizes cultural cache and hype. All of the aforementioned qualities are part of the recipe to become a successful hip-hop artist, but who is the best?
#1. Famous Rappers: Notorious B.I.G.
Biggie Smalls was the most culturally significant figure to rise out of Diddy's reign over Bad Boy Records. The Brooklyn rapper resonated with fans through his gritty tales of life on the streets and his rags-to-riches story. His wordplay was melodic; his metaphors were vivid and clever. His music was injected with a sense of humor that never canceled out his raw edge. Now, almost 20 years after his death, his legacy is still strong.
#2. Famous Rappers: 2Pac
Depending on who you ask, 2Pac might have the advantage over Biggie. 2Pac was so much more than an entertainer. His music was full of contradiction-a poet who cherished the beauty and plight of black women while simultaneously rapping about intimate sexual activity with those same women. He was prolific and had an unparalleled work ethic. His catalog led to several posthumous albums after his untimely death.
#3. Famous Rappers: Jay-Z
Many would argue that he's the greatest living rapper. Jay-Z, like so many other big rappers, made a name for himself by recounting his days as a crack dealer in Brooklyn's Marcy Projects. He went on to represent a life of excess. And though he now raps about expensive art and family life, his flow is still one for the record books.
#4. Famous Rappers: Nas
Nas is the student's rapper. His music always focused more on lyrical content and storytelling than hit potential. His first album, Illmatic, is regarded as one of the best albums of all time.
#5. Famous Rappers: Kanye West
No other rapper in the game experiments with music the way Kanye does. From obscure vocal samples to classical instruments, he continuously pushes rap into new sonic territory.
#6. Famous Rappers: Drake
If Drake can be credited with anything, it's the fact that he singlehandedly brought vulnerability and male sensitivity to the forefront in rap. He's a middle-class Jewish kid who currently rules hip hop by talking about his failed relationships. No drug dealer stories here.
#7. Famous Rappers: Future
With his cranked up vocoder and Southern slang, Future has taken the hip hop world by storm. He keeps his fans satiated with new music every few months. Including his upcoming mixtape, he will have released three full-length albums in 2016 alone.
#8. Famous Rappers: Andre 3000
Andre 3000 has become somewhat of a recluse. But every time he turns up for a guest verse, like on Frank Ocean's "Solo (Reprise)", he proves that he's still in peak form and full of menacing truth.
#9. Famous Rappers: Nicki Minaj
Female rappers don't have much representation in hip hop right now, but Nicki Minaj seems to have no problem with that weight on her shoulders. From launching ubiquitous top ten hits to holding her own amongst hip hop heavyweights, Minaj just might be the biggest female rapper ever, and we would argue that Nicki has cemented her place on the list of top rappers overall not just female rappers.
#10. Famous Rappers: Travis Scott
He's still a newbie. But he's parlayed his early success into a second album full of cameos from the industry's biggest artists. He was even rumored to have a major hand in selecting tracks for Rihanna's blockbuster album, ANTI. We expect more great things from him in the future.
Top 10 Most Popular Male Singers In 2015
World entertainment has gone to the peak. Only the most talented people could stand up, win the crowds' hearts, and be the idols of millions of people from around the globe. And, I am sure if we talk about the world popular singers, you will remember some very well-known figures such as Michael Jackson and Britney Spears. Nonetheless, time has passed, and things change. New stars have risen one after another. For this article, you will see the new most popular male singers in 2015 while surely, you will be familiar with them since they are among the most talented and world class singers.
10. Macklemore
The first man you are going to see and he is the number 10th most popular male singer in this 2015 is Macklemore. Actually, his original name is Ben Haggery, but he is better known as Macklemore on the stage. His best skill is rapping, and he started his career in this singing since 2000 with a few independent release of his mix tapes and album with a very good collaboration with Ryan Lewis. Throughout his career, he has got many big hits which brings a huge attention into him. As an example in 2013, his "Thrift Shop" has outstandingly reached the top number one song in the Billboard Hot 100. This is one if his great achievements, and he deserves all of this from his hard work as well as his incredible singing talent.
9. Justin Timberlake
Another amazing singer who has also made his name on the list of the most popular male singers in 2015 is Justin Timberlake. Like many others in the list, Justin Timberlake has spent years working hard and collecting the fame to be who he is today in addition to his super singing talent from birth. Born in 1981, Justin Timberlake has had a present in the TV shows since he was child. However, he had earned a big name in the singing career in late 1990s when he was the one of the lead vocalists in Boy Band NSYNC. Since then, his talent shines and has brought the success he has today.
8. Justin Bieber
Of course, everyone knows Justin Bieber. He is a young and amazing singer. He rose to prominence within a very short period of time. Born in 1994, he is from Canada and can sing as well as write the songs. The few songs that have brought him the best hits from the world attention are Baby and Never Say Never from his first album "EP, My World". And, the following year, he did release another one called "My World 2.0". It was another huge success, and it is enough for him to have the name as a world most popular singer.
7. Pitbull
From Florida, Pitbull is a famous American rapper who released his first album, "Money Is A Major Issue" since 2004. Two years later, another one of his achievements appeared which is the album, titled "The Boatlift" and more the following year. Nevertheless, these are the two main and first albums that exposed his great rapping skills and voice to the public. Years later, he even preceded to reach the top level as a world class singer like Pitbull you know you today.
6. Kanye West
Specially for Kanye West, he is very artistic. Besides being a singer, songwriter, and producer, he is also a painter. However, its incredible singing ability is enough to bring him to the top as one of the most popular male singers of these days. Throughout his career, like many of them in the list, Kanye West has had many recognitions as well as the international awards such as the Grammy Award. Some of his best and most popular albums include "The College Dropout", "Late Registration" and "Graduation".
5. Drake
At the age of 28 for this 2015, Drake who can sing, actor and write the songs has now reached a very top level of his career. As a result, we often see his name in the list of the world most popular male singers. And, again in this 2015, he does it again. Like Justin Beiber, he is from Canada. Nonetheless, the first appearance of him in the entertainment industry was as an actor in a Television Series. Since he has also had an interesting in singing as well as possessed a great gift on that, he has shifted to this instead in 2009 with Young Money Entertainment. So far till today, he had done a great job and collect a huge popularity from his fan around the world.
4. Bruno Mars
Next to see, it is Bruno Mars. Bruno Mars is indeed a brilliant singer with sweet voice. He is best represented for the romantic songs. Some of his work like "Just the Way You Are" and "When I Was Your Man" are the favorite songs of many fans around the world. As well, Bruno Mars is one of the American celebrities which owns many talent at the same time. In addition to singing, he is also a songwriter, record producer and voice actor.
3. Taio Cruz
Being a songwriter as well as record producer in addition to his singing career, Taio Cruz is another worldwide known name. He has been quite popular so for in the world entertainment industry as a singer. "Break Your Heart" and "Dynamite" are the two early singles from him, and they were the first exposure that has brought him back a huge attention. He has done a brilliant job in most of his work, and more importantly, millions of fans like and love him dearly.
2. Chris Brown
Another name that you must see in the list of the most popular male singers is Chris Brown. His fame in his singing career is among the top and no less than many other world class singers these days. Additionally, he is also a great dancer, often been very entertaining to his audience on the stage. With his talent and hard work, he started to sing and dance since he was a small child. Those should be the important basis skills for him. Getting back into his real famous days, the top hits album from him are such as "F.A.M.E" and "Exclusive" while the most popular singles he got include "Kiss, Kiss", "With You", and "Forever".
1. Usher
Possessing multiple talents, Usher is more than an amazing singer. He is also a actor, dancer and songwriter from the United States. He began the career since 1991, and it took years for him to have gained such a prominent status as a popular singer in late 1990s. Needless to say, he bears a unique birth talent in singing as well as dancing. His every single performance on the stage is often special and exciting. That has entertained his fans quite well. Some of his best albums so far should be My Way, Here I Stand, and the Confessions.